Charlotte Irrgang has been kind enough to create a form-fillable version of the Eberron Character Sheet for Savage Worlds.
Inspired by a discussion on the Savage Worlds Discord server, Charlotte had a desire to create a form-fillable version of the Eberron character sheet originally designed by Karl Keesler.
I put the two of them in contact with each other to collaborate on the effort, and with their combined graphic design super powers, they created this new character sheet. Karl also took the opportunity to make some minor corrections for Savage Worlds Adventure Edition.
You can see Charlotte's professional portfolio at irrgardless.com.
---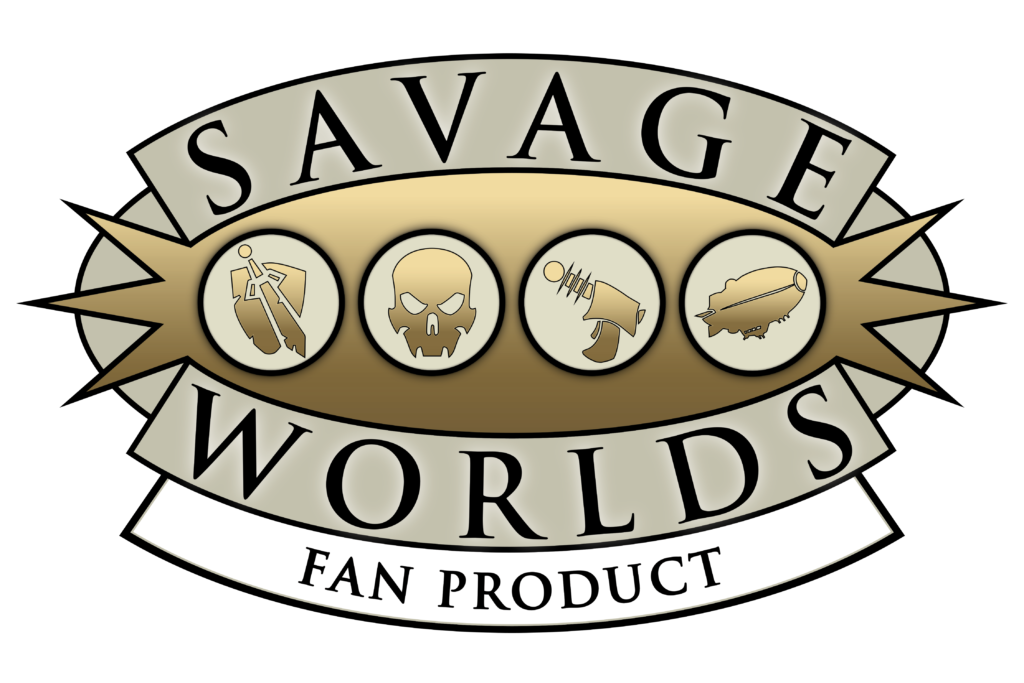 This game references the Savage Worlds game system, available from Pinnacle Entertainment Group at www.peginc.com. Savage Worlds and all associated logos and trademarks are copyrights of Pinnacle Entertainment Group. Used with permission. Pinnacle makes no representation or warranty as to the quality, viability, or suitability for purpose of this product.
Eberron™️ for Savage Worlds is unofficial Fan Content permitted under the Fan Content Policy. Not approved/endorsed by Wizards. Portions of the materials used are property of Wizards of the Coast. ©Wizards of the Coast LLC.
Eberron and its respective logo are trademarks of Wizards of the Coast, Inc., in the U.S.A. and other countries.