Eberron for Savage Worlds is an adaptation of the Dungeons & Dragons setting Eberron for play with the Savage Worlds roleplaying game, published under Wizards of the Coast's Fan Content Policy and Pinnacle Entertainment Group's Savage Worlds Fan License.
The document contains character options and references to other content published in official, licensed, and Savage Worlds Adventurer's Guild settings and supplements. It is not a complete game, nor does it contain lore about Eberron itself beyond what is necessary to run the game.
Below are links to the document and additional resources that facilitate playing the game at the table and online.
---
Document
Eberron for Savage Worlds
The Eberron for Savage Worlds Google Doc is a living document that is updated occasionally with revisions and new content. An archive of previous versions is being kept in a publicly accessible folder.
---
Cover Image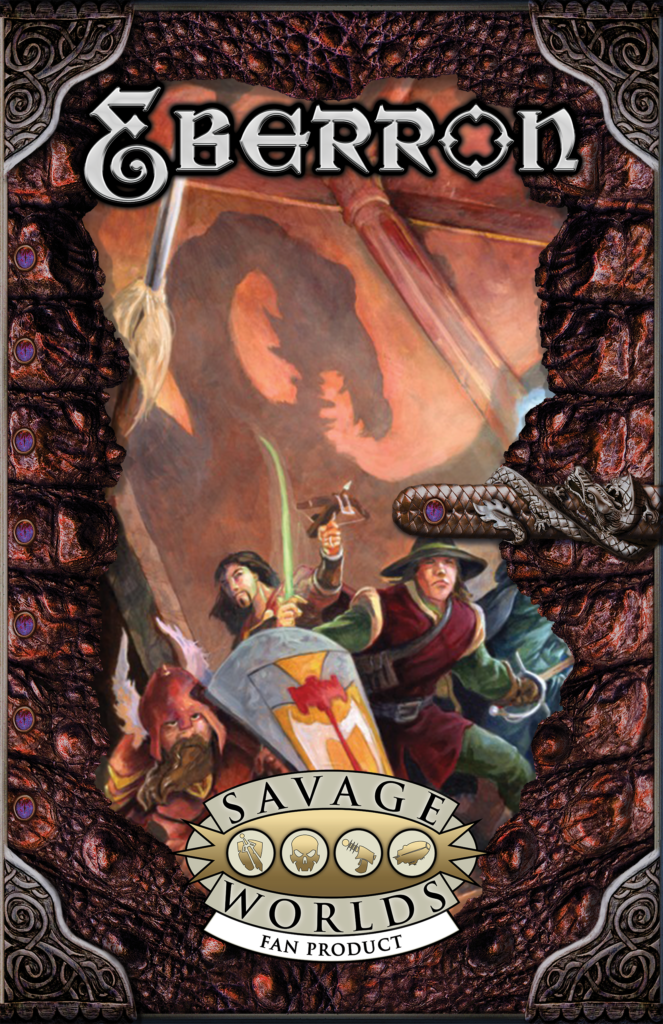 This custom cover image features art by Storn Cook. The cover itself is at print resolution, but unfortunately the illustration is not.
---
Character Sheets
The character sheet includes independent layers for background and core skills that you can toggle off and on to your liking.
Printable
Karl Keesler created this custom, layered Savage Worlds character sheet specifically designed for Eberron.
---
Virtual Table Top (VTT) Support
Fantasy Grounds Extension and Module
Talyn on the Fantasy Grounds forums created a Fantasy Grounds module and extension for Savage Eberron games.
---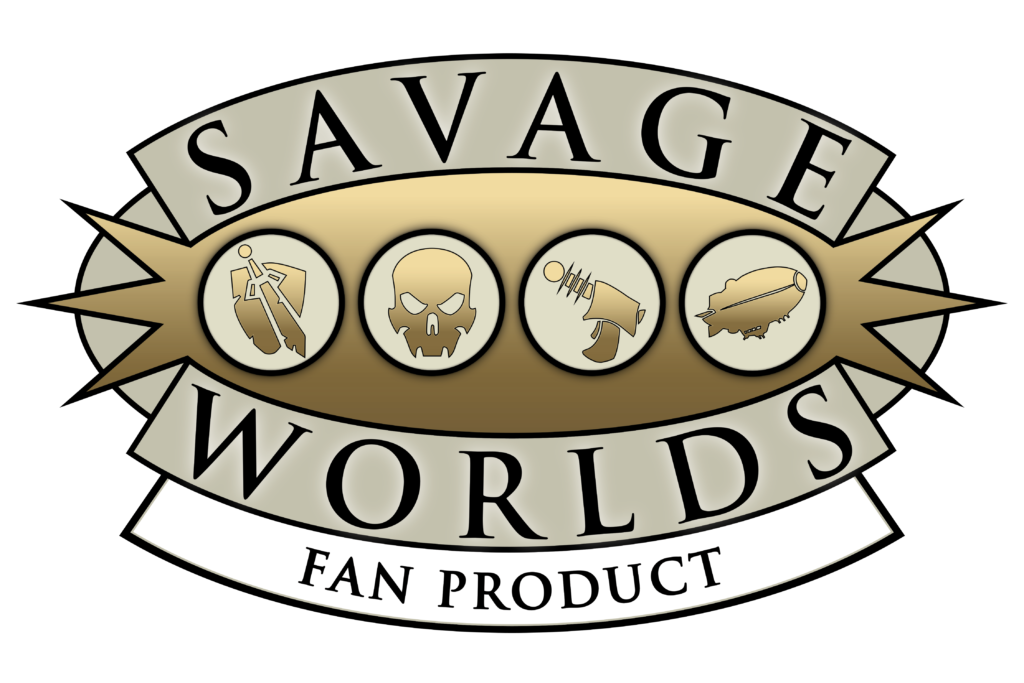 This game references the Savage Worlds game system, available from Pinnacle Entertainment Group at www.peginc.com. Savage Worlds and all associated logos and trademarks are copyrights of Pinnacle Entertainment Group. Used with permission. Pinnacle makes no representation or warranty as to the quality, viability, or suitability for purpose of this product.
Eberron for Savage Worlds is unofficial Fan Content permitted under the Fan Content Policy. Not approved/endorsed by Wizards. Portions of the materials used are property of Wizards of the Coast. ©Wizards of the Coast LLC.
Eberron and its respective logo are trademarks of Wizards of the Coast, Inc., in the U.S.A. and other countries.