Now available through the Savage Worlds Adventurer's Guild, Artificer's Codex: Rules for Crafting Permanent Magic Items.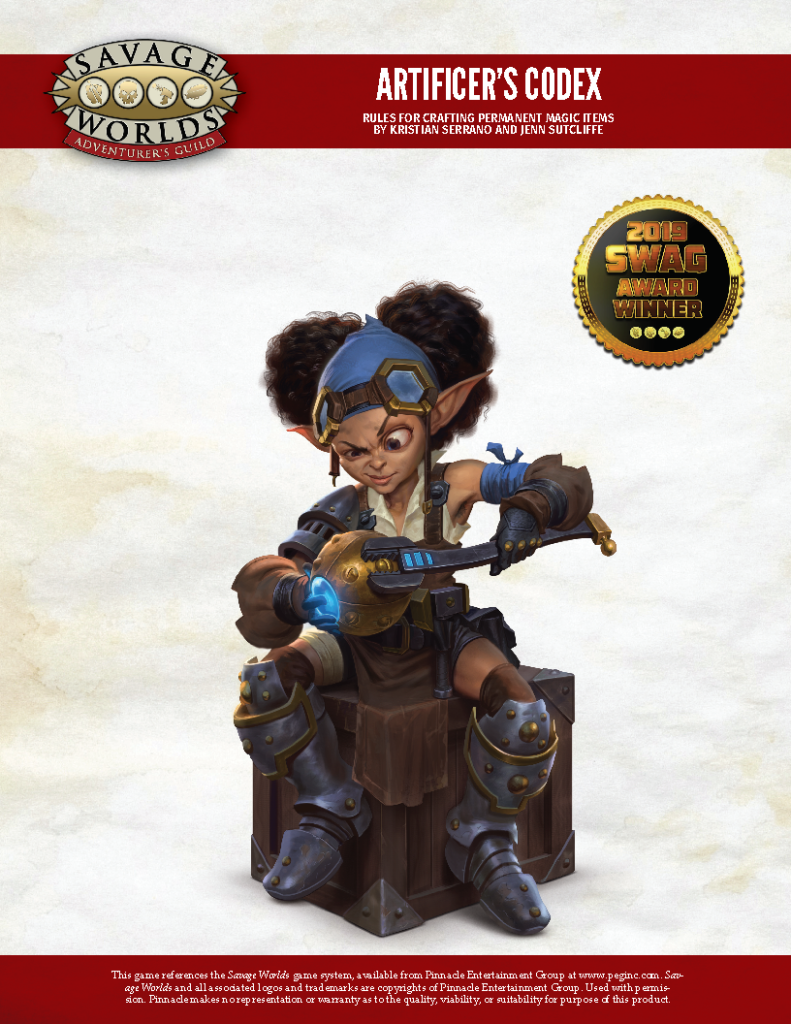 Artificer's Codex presents new Setting Rules and Edges that allow artificers to create permanent magic items in a high-magic, fantasy Savage Worlds setting. While designed for fantasy settings, these rules can be adapted easily to other genres as well.
Owners of the Savage Worlds Fantasy Companion might notice that it plays nicely with the minor and major artifacts presented in that supplement. When that book gets rereleased for Savage Worlds Adventure Edition, we'll revise this product as well.
Jenn and I are very proud of this product as it's our first collaboration on designing and publishing content for Savage Worlds. We hope you enjoy using these rules as much as we did designing them.